About NEVA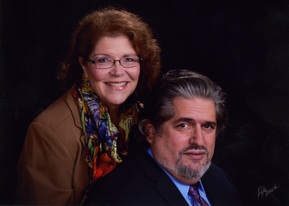 New England Vocal Arts (NEVA) is a new performing arts organization dedicated to promoting the artistry of fine singing throughout the New England region, providing transformational opportunities for emerging talent, and practicum for students. NEVA's Production Division will stage Operas, Operettas, Musicals, Concerts, Recitals, and Soiree events. The Educational Division will provide training in voice, drama, comedy, movement, deportment, and stagecraft through private lessons, workshops, recitals, and student productions. We host a monthly open-mic coffeehouse venue (Clock Tower Coffeehouse) at the United Parish, Upton, MA on the second Saturday of each month. We intend also to host vocal competitions for soloists and ensembles (times/places to-be-announced).

We are interested in promoting local artisans, and welcome opportunities for synergistic collaboration. We hope to be a catalyst for vital and positive economic development of the performing arts in our region.

Nota Bene: We are in the start-up phase of operations and are looking forward to mounting our first production in 2013. We are welcoming new talent (singers, actors, dancers, costumers, designers, accompanists, etc.) as well as craftsmen, technicians, house staff, volunteers, and entrepreneurs. If you would like to help us realize our vision, please send us a note via the "Contact Us" section below. We encourage you to revisit this website for updates and announcements.

---
Who we are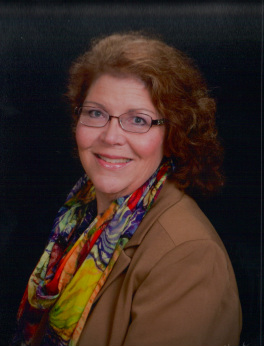 SUSAN BONITO - Executive Director

Award-winning Soprano, Susan Bonito has been in high demand as a voice teacher and professional singer for three decades. She has produced/directed over thirty shows and soirées. She has performed in hundreds of concerts with major orchestras under illustrious conductors, and has sung leading roles in Operas, Oratorios and Choral events. She is currently Chair of the Voice Department at Indian Hill Music School in Littleton, Massachusetts, where she teaches private voice lessons, and directs the Summer Children's Musical Theater Program. She is the Music Director for United Parish of Upton, Massachusetts and the voice teacher for the Mendon-Upton Regional School District in Massachusetts.

As an educator, Susan provides private voice lessons, group voice classes, workshops, seminars and coaching sessions for singers of all levels and ages. Students seek her guidance and expertise in preparing for auditions and performances. Trained in Bel Canto, Estill, and LoVetri Somatic Voicework (TM) she is especially skilled at helping singers correct long-standing vocal problems. Susan is a member of American Guild of Musical Artists (AGMA) and National Association of Teachers of Singing (NATS). Please visit www.susanbonito.com for more information about Susan.

---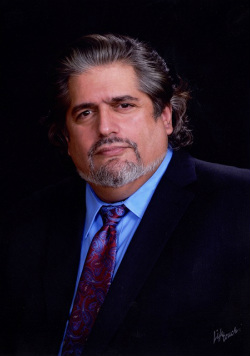 MARCO BONITO - Artistic Director

Baritone, Marco Bonito has performed in over forty different operas with numerous companies, including Connecticut Opera, Opera Express, Eugene Opera, Marin Opera, Scholar Opera, West Bay Opera, North Bay Opera, Oakland Opera, Pocket Opera, and Music from Bear Valley.

He also has vast choral experience with San Francisco Symphony Chorus, San Francisco City Chorus, Schola Cantorum, Louis Magor Singers, Middletown Chorale, and New Haven Chorale. Concert tours have included international performances in Austria, Yugoslavia, Italy, and Switzerland with the UCONN Concert Choir, concerts in Oregon and Washington with the University of Oregon, and performances in Alaska and China with the McGilvray Chorale. With members of the San Francisco Symphony Chorus, Marco contributed to a Grammy win for a London/Decca Orff Carmina Burana, and is in the Paramount Pictures soundtrack of The Godfather, Part III scored and conducted by Carmine Coppola. Recent solo singing has included engagements with Pason Park Church, Assabet Valley Mastersingers, First Parish Concord, United Parish Upton, Music Worcester, Heritage Chorale, Nashoba Valley Chorale, None of the Above, First Parish Lincoln, and the New World Chorale.

In 2007-2008, Marco co-developed the opera workshop at Lowell House, Harvard University; staged scenes from Hansel und Gretel, and La Cenerentola; and envisioned the set, lighting design, and dramatic direction of the highly successful 2008 dual-production (Milan/Rome) of the grand opera Turandot. He has starred with and directed his own daughter in Amahl and the Night Visitors. In the summer of 2010, he sang in the first-ever classical music program held at the Boston Red Socks' Fenway Park Stadium. As a studio singer for Vox Futura, Marco contributed to the soundtrack of the Bandi/Nintendo video game Ace Combat: Assault Horizon. Marco is an accomplished photographer/videographer and scientific-visualization graphic artist. He is a conscientious writer on the NATS voice pedagogy blog. More information about Marco can be obtained from his "Mark Bonito" Linkedin site.

---
Support the Arts in our Community


"Music gives a soul to the universe, wings to the mind, flight to the imagination and life to everything." ―

Plato

We believe music and art are essential and unique elements of our human existence and are worthy of our investments of time, talent and resources. Please consider becoming a supporter of New England Vocal Arts by making a donation today! We are currently fundraising for a new studio piano.

Thank you,

Susan and Marco Bonito